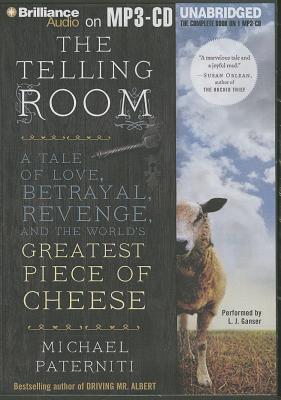 The Telling Room
A Tale of Love, Betrayal, Revenge, and the World's Greatest Piece of Cheese
MP3 CD

* Individual store prices may vary.
Other Editions of This Title:
Paperback (5/6/2014)
MP3 CD (4/15/2014)
Hardcover (7/30/2013)
Hardcover, Large Print (12/11/2013)
MP3 CD (9/10/2013)
Compact Disc (9/10/2013)
Compact Disc (9/10/2013)
Paperback, Large Print (6/3/2014)
August 2013 Indie Next List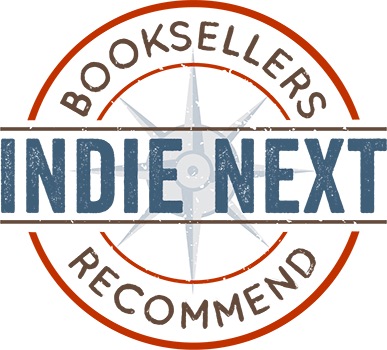 "While working in a deli owned by a larger-than-life foodie, a young Michael Paterniti encounters what was then considered the finest cheese in the world - Paramo de Guzman. Too poor at the time to buy a taste, Paterniti instead vows to one day meet this fascinating, magical cheese again. Years later, Paterniti, with family in tow, makes good on his vow by traveling to the rustic Spanish village where the cheese is produced. There we meet Ambrosio, the brilliant, salt-of-the-earth cheesemaker with infectious zest for life and a love for creating something simply and beautifully. Paterniti spends the next decade embedded in the rural village, playing Sancho Panza to the Don Quixote-esque Ambrosia while piecing together a meandering melange of stories about food, flavor, love, loss, betrayal, and revenge. Perhaps in the hands of another author, this book would have become tedious and tiresome, but Paterniti skillfully imparts upon the reader a contagious love for his subject(s). This apparently did not come without struggle, as a large portion of Paterniti's story is about being unable to write the book. Hailing from the world of journalism, the disillusioned Paterniti slowly realizes that he is no longer in a place where deadlines apply - in fact, in this strange little village, time seems to move backward. As a storyteller, Paterniti is forced to adapt - to find a way to tell a story that has seemingly no end. What begins as an investigative journalist's foodie memoir becomes a culture study, a travelogue, a comedy, and an allegory. The Telling Room is about people, farming, and creating something from the earth, and it is also about time and reality, tradition and history, philosophy and thought, writing and storytelling. I got lost in this book. It grabs hold, penetrates, transports, engrosses, and stays with you. Not for a long time has a story lingered like this- all I want to do is talk about it! This book is so big, multifaceted, and intricate that I still find it difficult to call it nonfiction. The Telling Room is a truly unique investment, but one with enormous returns. - Nick Berg, Boswell Book Company, Milwaukee, WI"
— Nick Berg, Boswell Book Company, Milwaukee, WI
View the List
Description
In the picturesque village of Guzm n, Spain, in a cave dug into a hillside on the edge of town, an ancient door leads to a cramped limestone chamber known as "the telling room." Containing nothing but a wooden table and two benches, this is where villagers have gathered for centuries to share their stories and secrets--usually accompanied by copious amounts of wine.
It was here, in the summer of 2000, that Michael Paterniti found himself listening to a larger-than-life Spanish cheesemaker named Ambrosio Molinos de las Heras as he spun an odd and compelling tale about a piece of cheese. An unusual piece of cheese. Made from an old family recipe, Ambrosio's cheese was reputed to be among the finest in the world, and was said to hold mystical qualities. Eating it, some claimed, conjured long-lost memories. But then, Ambrosio said, things had gone horribly wrong....
By the time the two men exited the telling room that evening, Paterniti was hooked. Soon he was fully embroiled in village life, relocating his young family to Guzm n in order to chase the truth about this cheese and explore the fairy tale-like place where the villagers conversed with farm animals, lived by an ancient Castilian code of honor, and made their wine and food by hand, from the grapes growing on a nearby hill and the flocks of sheep floating over the Meseta.
What Paterniti ultimately discovers there in the highlands of Castile is nothing like the idyllic slow-food fable he first imagined. Instead, he's sucked into the heart of an unfolding mystery, a blood feud that includes accusations of betrayal and theft, death threats, and a murder plot. As the village begins to spill its long-held secrets, Paterniti finds himself implicated in the very story he is writing.
Equal parts mystery and memoir, travelogue and history, The Telling Room is an astonishing work of literary nonfiction by one of our most accomplished storytellers. A moving exploration of happiness, friendship, and betrayal, The Telling Room introduces us to Ambrosio Molinos de las Heras, an unforgettable real-life literary hero, while also holding a mirror up to the world, fully alive to the power of stories that define and sustain us.
Brilliance Audio, 9781480541153
Publication Date: September 10, 2013
or
Not Currently Available for Direct Purchase