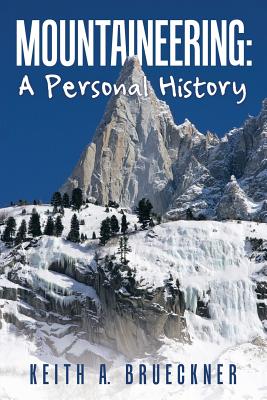 Mountaineering (Paperback)
A Personal History
Archway Publishing, 9781480826526, 596pp.
Publication Date: May 25, 2016
* Individual store prices may vary.
Description
High atop a mountain, Keith Brueckner grappled with fear at the sight of an immense wall of steep ice and snow, a looming overhang, and the descending grey of storm high on a face. Time after time as he bravely faced the unknown and elements beyond his control, Brueckner opted to bury his fears, test his abilities and inner-strength, and join his mountaineering heroes in creating unforgettable adventures.
In a narrative released posthumously, Brueckner details over fifty years of climbs in the mountains beginning in 1938 in Switzerland when he first ascended a steep dusty trail up the Rigi and discovered his love for thin air, spectacular views, and physical challenges. In his entertaining anecdotes, Brueckner leads others through his mountaineering adventures that took him from the Matterhorn to Mt. Blanc to the Sierra Madra, Half Dome, Mt. Woodson, and the Tetons. Brueckner not only shares a glimpse into a day in the life of an avid climber, but also describes the technical aspects of mountain climbing, the equipment, and the sometimes unforgivable terrain. Included are his personal ratings that classify climbs according to difficulty.
Mountaineering: A Personal History is a nostalgic compilation of stories that chronicle one man's adventures as he scaled peaks in Europe and the United States and nurtured his passion to become one with the gods.