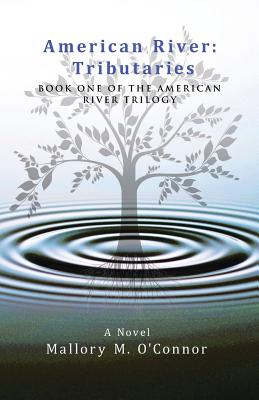 American River
Tributaries: Book One of the American River Trilogy
Paperback

* Individual store prices may vary.
Other Editions of This Title:
Paperback (9/19/2018)
Paperback (3/5/2018)
Description
In the mid-1800s, three immigrant families--Irish, Japanese, and Mexican--settle along the American River in Northern California. A century later, only one family remains.
Owen McPhalan's Mockingbird Valley Ranch is still a thriving family business in 1959. But when his wife, Marian, leaves Mockingbird to follow her dream of becoming a successful artist, she ignites a firestorm that impacts the descendants of all three families. As artists, musicians, writers, and politicians inherit their immigrant parents' hopes, they are torn apart by ambition, prejudice, and deception while struggling through the turbulent 1960s. From the concert halls of Europe to Kyoto's ancient avenues, and Manhattan's artist's lofts to San Francisco's North Beach, they each learn the price they must pay in order to realize their dreams. But just as the river is drawn to the sea, they eventually find themselves pulled back to the place that forged the original link between their destinies--a place called Mockingbird.
American River: Tributaries follows three California families as the descendants of Irish, Japanese, and Mexican immigrants embark on unique journeys to pursue their dreams amid an unsettled 1960s world.
Archway Publishing, 9781480848672, 394pp.
Publication Date: June 29, 2017