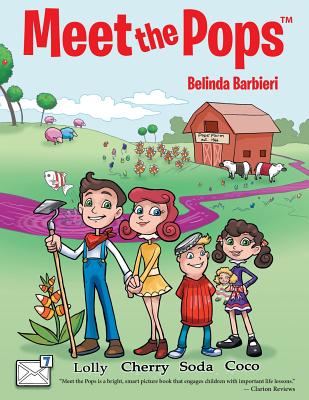 Meet the Pops (Paperback)
Archway Publishing, 9781480850217, 26pp.
Publication Date: October 3, 2017
Other Editions of This Title:
Hardcover (10/3/2017)
Hardcover (10/30/2018)
Paperback (10/30/2018)
* Individual store prices may vary.
Description
You have probably seen a farm before on television or in books. Maybe youve even visited or lived on one. But it was probably nothing like the Pops Farm. Author Belinda Barbieris Meet the Pops is a delicious family treat. The Pops Farm is magical, with lots of surprises in store for both the young and young-at-heart. Chances are youve never set your eyes on a flock of cotton candy sheep or a herd of chocolate or strawberry milk cows. Theyre all part of this special farm. Meet the Pops is a sweet story meant to delight and educate your family. It uses entertainment to promote exemplary child behavior at home, school, and just about anywhere. An enthusiastic...tale, with a greater focus on good behavior than candy-cane forests Kirkus Reviews Meet the Pops is a bright, smart picture book that engages children with important life lessons. Clarion Reviews.
About the Author
Belinda Barbieri stepped away from the corporate world to give life to a lovable, unique farming family. Meet the Pops is the first book in the Pops series. Barbieris fondness of sweets stems from her childhood. She grew up in a large, loving family, where special occasions led to storytelling and sweet treats. This contributed to her desire to be a childrens author. Today, she is living that dream. www.belindabarbieribooks.com