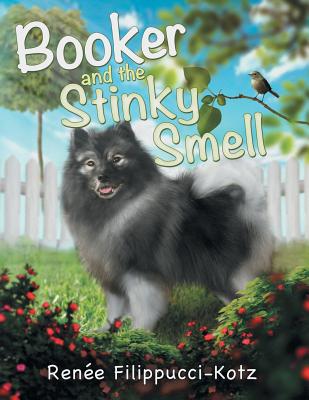 Booker and the Stinky Smell
Paperback

* Individual store prices may vary.
Other Editions of This Title:
Hardcover (10/31/2017)
Description
Booker is a happy, curious dog with pointed ears and a curly tail. One spring day, he finds an interesting smelly spot in the backyard and decides to roll in it in order to share it with his family.
Although Booker thinks he smells great, his family feels a bit differently. His parents, Art and Ren e, put him in the garage while they go off to work, promising to take care of the stinky smell later. But wait--is that his dog food in the corner? When Ren e comes home at lunch to let Booker go outside, he meets his animal friends Tippy and Tappy the squirrels and Flower the bunny. Even they tell Booker he smells stinky and needs a bath. What a day of mischief and fun from one exciting scent
In this children's story, an inquisitive dog discovers a stinky something in his backyard and rolls in it, leading to a day full of trouble for him and his family.
Archway Publishing, 9781480851993, 36pp.
Publication Date: October 31, 2017