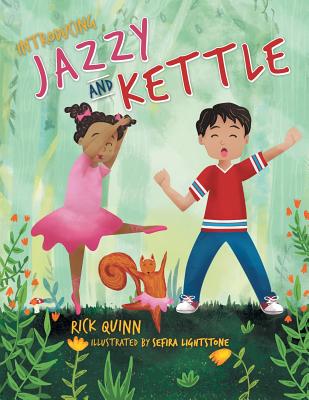 Jazzy and Kettle (Paperback)
Archway Publishing, 9781480869370, 38pp.
Publication Date: December 13, 2018
Other Editions of This Title:
Hardcover (12/13/2018)
* Individual store prices may vary.
Description
Jazzy and Kettle are two children who are both new to the neighborhood. Early one morning, each of them goes outside to play before any of the adults are awake. There they meet and become friends and then decide to go on an adventure together.
Jazzy and Kettle set off for a morning jaunt into the woods near their houses. There they find flowers and birds and bugs and animals, all with their own springtime jobs. They face a little bit of trouble and then learn some valuable lessons. Together the children come to understand a bit more about friendship, respect, the fun of exploration, and ways to overcome their fears. They share how they see life and discover the power of courage and the thrill of curiosity.
Celebrating racial and gender equality, this children's book tells the story of two new friends who go for an early-morning journey in the woods and make important discoveries about life and about themselves.