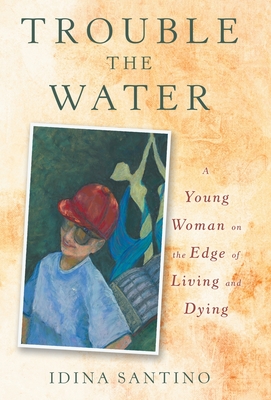 Trouble the Water
A Young Woman on the Edge of Living and Dying
Hardcover

* Individual store prices may vary.
Other Editions of This Title:
Hardcover (8/17/2020)
Paperback (8/24/2020)
Paperback (8/16/2019)
Paperback (8/24/2020)
Description
Fevers and aches were not unusual for twelve-year-old Jada Petersen. Since she was involved in several activities and sometimes fell during ice skating practice, the fatigue and bruises didn't raise alarms either. Routines and expectations changed abruptly, however, as her initiation into leukemia gradually transformed her life. Growing from a willful adolescent into womanhood is often awkward; yet, as Jada balanced on the edge of life and death, she converted endurance into empowerment. Trouble the Water shines light on Jada's mission to strengthen her voice, command attention, and exert power in an environment that benevolently mutes individuality. Wherever readers are in the journey to claim their power, they will find parts of themselves in Jada's story. Brimming with grace, she became the woman she was meant to be.
Archway Publishing, 9781480879102, 666pp.
Publication Date: August 16, 2019
About the Author
Idina Santino grew up, taught, and mothered two children in Minnesota before moving with her long-time partner, to Tucson, Arizona, where she grandmothers, volunteers, and hikes the desert. As an educator, she has published professionally.