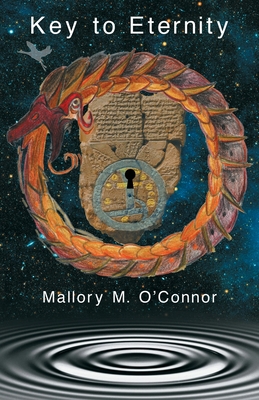 Key to Eternity
Paperback

* Individual store prices may vary.
Description
Psychic detective Epiphany Mayall is enjoying a lovely evening when her peaceful reverie is suddenly interrupted by a vivid mental image of a naked man sprawled on the ground surrounded by two snakes. Moments later, she realizes her vision is somehow connected to the ancient Mesopotamian story, the Epic of Gilgamesh-a legendary King Gilgamesh who left his home to search for the secret of immortality. Now she must wait for Spirit to send her another clue.
Soon, Epiphany finds herself on a new quest to solve a complex mystery. While tracking stolen antiquities and a clay tablet relating to the Epic, Epiphany relies on her psychic abilities and help from private investigator, Maro Gaido, and the FBI's art-crimes division to help her hone in on the mysterious conspirators lurking in the shadows of the shady, global underworld of the arts and antiquities black market. Can Epiphany and her team locate the Gilgamesh tablet with its map to the flower of immortality before the treasure disappears forever into the private vault of a billionaire art thief?
Key to Eternity is the exciting tale of a psychic detective's new mission to solve the mystery of the Gilgamesh tablet as she is transported around the world in search of stolen treasures.
Archway Publishing, 9781480888210, 292pp.
Publication Date: March 13, 2020