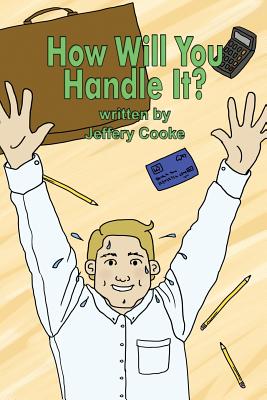 How Will You Handle It? (Paperback)
Dorrance Publishing Co., 9781480934900, 76pp.
Publication Date: December 19, 2016
* Individual store prices may vary.
Description
How Will You Handle It? follows the life of author, Jeffery Cooke, through the obstacles of life. Being an ordinary person, he dreamed of owning a successful automotive dealership and he makes that dream a reality. The author wants to show that difficulties can be overcome and success is possible. He shares his experience from his service in the military to his time as a business owner in hopes to help others.
About the Author

Jeffery Cooke and his wife have five children between them, two are his and three are hers. Through patience, love, and the grace of God, they are a united family. The author and his wife have seven grandchildren, ages six months to twelve-years-old Cooke taught field training in the USAF. He continues to teach and work with people today. As a business owner in automotive retail and service, he enjoys working with people, both employees and customers. Cooke enjoys hiking, fishing, and upland game hunting as well as watching wildlife. One of his favorite things to do is to cook a meal with his wife over a glass of wine. They enjoy traveling and having new experiences.