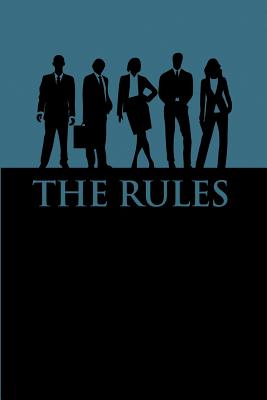 The Rules
Paperback

* Individual store prices may vary.
Description
The Rules
is a list of things those starting out in their life's work need to know. They evolved from discussions the author had with undergraduate college seniors and fraternity men using lessons from personal experiences. There were many favorable responses and comments that no one tells them these things. The author decided a need did exist to make the information available and started writing
The Rules
.
About the Author
Richard L. Jackson was born May 6, 1930 in Chicago. In 1937 the family moved to Delaware, Ohio, in the heart of the Midwest. Here the author was raised in the environment of small town and Midwest middle-class values. He expanded and broadened those experiences by spending five years in military service, first as an army private in the occupation of Japan and later as an Air Force Lieutenant in the occupation of Germany.
In 1951 Jackson married Janet Wilson, the girl he'd known since the second grade. After a BA degree in accounting and a MA degree in sociology, the author started employment in 1957 at the personnel department of a Union Carbide plant. With a combination of skills, personality, luck, and being at the right place at the right time, the author moved through Union Carbide as an Assistant Superintendant to Rockwell International as Director, to Duke University as Assistant Vice President to Winchester Medical Center as Vice President to St. John's Regional Medical Center where, as Senior Vice President, he retired in 1987.
Jackson and his wife moved back home to Delaware, Ohio. Since then the author has done consulting work with the city of Delaware, the city school system, served on the board of the City Council for Older Adults, an elder in his church, and Grand Chapter Advisor for his college fraternity.
Jackson and his wife have traveled the world. They have five sons, thirteen grandchildren, and four great-grandchildren.
Rosedog Books, 9781480966819, 46pp.
Publication Date: December 29, 2015