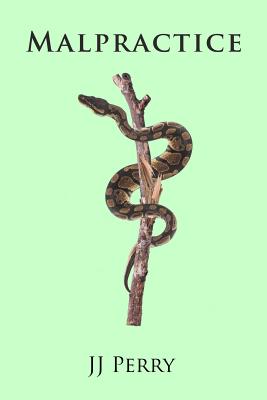 Malpractice
Paperback

* Individual store prices may vary.
Description
Malpractice is a tale that shows insights into the dynamics of a malpractice lawsuit and the bitter tensions between doctors and lawyers.


About the Author

JJ Perry completed cardiology training in the early 1980s as the field began to explode with advances. He acquired a very broad skill set in his career, which has made him desirable in smaller cities where such variety is appreciated. His second, current, and permanent wife has, as a nurse, seen him at work and has heard a few of the thousands of expressions of gratitude for saving a life. She has also seen, up close and personal, the toll that a career in high-stress medicine extracts, something he has tried to convey in this story.

Along with Malpractice, Perry has also authored Between Love and Money and REAP 23.
Dorrance Publishing Co., 9781480989771, 274pp.
Publication Date: March 5, 2019