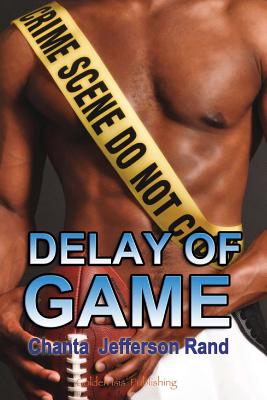 Delay of Game (Paperback)
Createspace Independent Publishing Platform, 9781481007955, 182pp.
Publication Date: April 17, 2013
* Individual store prices may vary.
Description
Star quarterback and notorious party boy, Tyrek Powers, has champagne tastes and the budget to match. When a dead woman is found in his tub after one of his famous Predator Parties, he becomes the prime suspect. Sidelined until the case is resolved, Tyrek is determined to clear his name, even if it means joining forces with Persia Banks, the tough, sexy detective who's working the case-as well as his nerves. Persia Banks is a wise-ass, beer-drinking, gun-toting detective. She gets her kicks by putting bad guys behind bars for good. When she's not visiting her shrink for her anger management issues, she's using her photographic memory to solve crimes. Convinced of Tyrek's guilt, she resents his constant meddling in the case. But as the weeks drag on with no leads in sight, Persia reluctantly accepts Tyrek's help. She doesn't trust him as far as she can throw him, and worse yet, she doesn't trust the way her body ignites whenever she sees him. Giving into their carnal desires only makes things worse. Can these two control their feelings long enough to find the real killer? Or will lust cloud their judgment?
About the Author
Chanta Jefferson Rand is a multi-published author of sizzling-hot African-American romance. An avid reader of all romance genres, she stepped onto the scene in 2010 with her first published historical romance, entitled Pharaoh's Desire. Whether writing historical or contemporary romances, she always tries to educate readers and teach them something they may not have known before. Chanta is a history junkie, a typical Pisces, a Walking Dead fan, and a recovering shoe addict. She never met a stiletto she didn't like! Chanta lives in Dallas, TX with her husband, photographer Kerry Rand. If you still want more, check her out at www.ChantaRand.com.
or
Not Currently Available for Direct Purchase