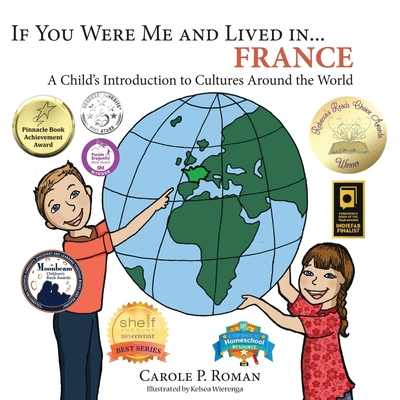 If You Were Me and Lived In... France (Paperback)
A Child's Introduction to Cultures Around the World
Createspace Independent Publishing Platform, 9781481032001, 28pp.
Publication Date: May 2, 2013
* Individual store prices may vary.
About the Author
Award winning author Carole P. Roman's is happy to be launching five books in her new cultural series. Her first book "Captain No Beard-An Imaginary Tale of a Pirate's Life" was named to Kirkus Reviews' Best of 2012, as well as received a Star of Remarkable Merit. It has been gotten the Pinnacle Award for one of the Best Indi Children's Books of 2013. " Pepper Parrot's Problem with Patience"- Vol 2 in the series has received 5 Stars from The ForeWord Review- The Clarion. She has added two more books to that series. Roman lives on Long Island with her husband and very near her children and grandchildren.