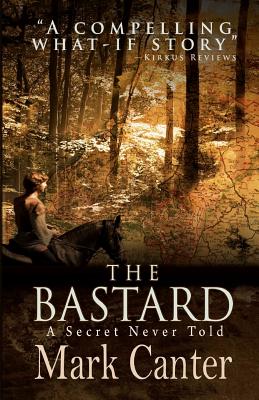 The Bastard (Paperback)
A Secret Never Told
Createspace Independent Publishing Platform, 9781481066280, 458pp.
Publication Date: December 7, 2012
* Individual store prices may vary.
Description
BOOK OF THE YEAR 2012 Bronze Medal, Historical Fiction, ForeWord Reviews "A compelling what-if story about a human, approachable Jesus." --- Kirkus Reviews "An intriguing notion of what might have happened." --- Publishers Weekly "This novel has it all--bullies, forbidden romance, friendship, rivalries, brutal battles, gladiators and the triumph of good over evil." - Tallahassee Democrat The Bastard is a thoroughly researched, action-driven, dark epic about the missing decades in the life of Jesus. The novel realistically portrays a human Jesus as an outcast character caught in a clash of cultures during an age of brutality and violence. In the novel, Jesus escapes his bullied childhood in Nazareth by becoming a stable boy who travels with the Roman cavalry to Germania. He rises to become a mounted medicus and, finally, a gladiator, before rejecting violence and returning to Judea as a healer. The love between Jesus and Mary Magdalene is central to this tale of awakening and redemption through the terrible path of hardship and bloodshed. The story is controversial, but not gratuitously so. It seriously explores the events that transformed Jesus from a child of the 1st-century Jewish social order, with its Law commanding "Eye for eye, tooth for tooth, fracture for fracture," into a teacher of peace, with unheard-of ideas about forgiveness and non-retaliation.
About the Author
Mark Canter was raisedinKentucky hill country in a metropolis of 400 tobacco and hog farmers, where he belonged to the only Jewish family in thecosmos. In his dharma-bum youth, he hitchhiked and jumped trains across the Western States and Canadaand wentthrough jobs frompizza chef to surgical orderly, massage therapist to rock-show stagehand. After getting a journalism degree, he wrote for a few Florida newspapers before landing the senior editor post atMen's Health magazine. His non-fiction writing also has appeared inThe Baltimore Sun, San Francisco Chronicle, Denver Post, Miami Herald, St. Petersburg Times, Yoga Journal, Shambhala Sun, Writer's Digestand other periodicals. His short stories have been published nationally and his debut novel, Ember from the Sun, was published in 10 languages. He is a former adjunct instructor in the Department of Religion at Florida State University."