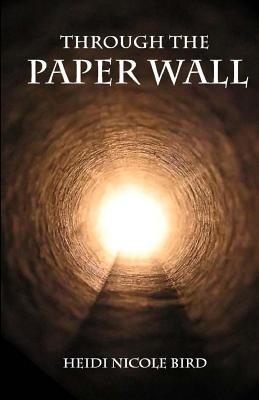 Through the Paper Wall (Paperback)
Createspace Independent Publishing Platform, 9781481093811, 276pp.
Publication Date: February 12, 2013
* Individual store prices may vary.
Description
Things haven't been the same between Jesse and Dad since Mom died, and now Jesse's worst fears are coming true. Not only has he been forced to move across the country, but Dad is also flirting like crazy with his new girlfriend. In an attempt to get away from the two lovebirds, Jesse starts to explore his new house and what he finds changes everything. Hidden in Jesse's basement is a room the adults can't see, and leading from the room is a massive tunnel. That's not the only weird thing about Jesse's new house, though. It's also tagged with all sorts of rumors. Could the house actually be haunted like some people think? With the help of his new friend Jake, Jesse soon discovers the truth, and they find themselves in a situation that is way out of their control. Ambyth, an eternal city of teenagers, is anything but a safe place for Jesse and Jake to be. Together they must overcome the evil that Jesse's house has been hiding for decades, and they have to do it before time runs out.
About the Author
Heidi Nicole Bird has been writing for as long as she can remember and it is her favorite thing in the world. Heidi is a regular NaNoWriMo participant and is mostly a young adult fantasy writer, but also likes to write juvenile fiction and other genres. She holds a Bachelor of Arts degree in History from Brigham Young University and she looks forward to exploring the genre of historical fiction. Heidi lives in Utah with her family and three dogs, and loves working from home as a full time writer. To learn more visit heidinicolebird.blogspot.com.