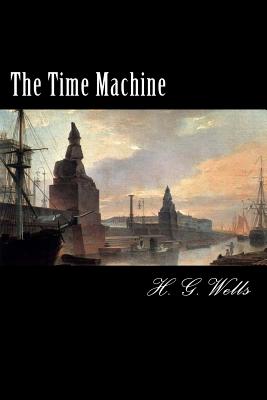 The Time Machine (Paperback)
Createspace Independent Publishing Platform, 9781481110204, 110pp.
Publication Date: November 27, 2012
Other Editions of This Title:
Paperback (12/9/2014)
Paperback (12/22/2015)
Paperback (9/1/2004)
Paperback (4/15/2016)
Paperback (7/15/2011)
Paperback (6/19/2012)
Paperback (10/7/2013)
Paperback (3/25/2016)
Paperback (3/21/2014)
Paperback (6/9/2010)
Paperback (3/30/2016)
Paperback (1/30/2013)
Paperback (12/25/2013)
Paperback (4/12/2018)
Paperback (2/15/2014)
Paperback (2/23/2016)
Paperback (3/27/2008)
Paperback (1/5/2013)
* Individual store prices may vary.
Description
The Time Machine is a science fiction novella by H. G. Wells, published in 1895 and later adapted into two feature films of the same name, as well as two television versions, and a large number of comic book adaptations. It indirectly inspired many more works of fiction in many media. This story is generally credited with the popularisation of the concept of time travel using a vehicle that allows an operator to travel purposefully and selectively. The term "time machine," coined by Wells, is now universally used to refer to such a vehicle. Herbert George "H. G." Wells (21 September 1866 - 13 August 1946) was an English author, now best known for his work in the science fiction genre. He was also a prolific writer in many other genres, including contemporary novels, history, politics and social commentary, even writing textbooks and rules for war games. Together with Jules Verne, Wells has been referred to as "The Father of Science Fiction." His most notable science fiction works include The War of the Worlds, The Time Machine, The Invisible Man and The Island of Doctor Moreau.