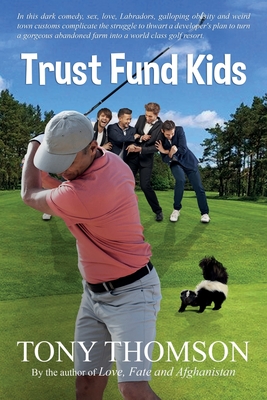 Trust Fund Kids (Paperback)
Createspace, 9781481131841, 248pp.
Publication Date: February 3, 2013
About the Author
Tony Thomson lives in rural NW Connecticut. A graduate of Yale, Oxford and Stanford Biz School, Thomson learned to take pleasure in life's rich comedy during his years as an enlisted man in the US Army. His other books are Love, Fate and Afghanistan and Eat Your Heart Out, Ho Chi Minh or Things You Won't Learn at Yale.
Advertisement