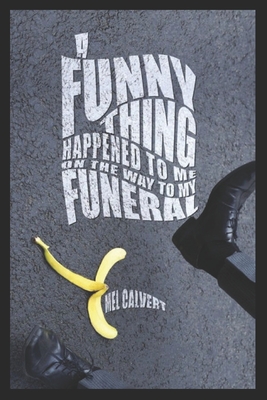 A Funny Thing Happened to Me on the Way to My Funeral (Paperback)
Createspace, 9781481141802, 182pp.
Publication Date: February 7, 2013
About the Author
Mel Calvert was born in Cincinnati, Ohio in 1930. His father, Kenneth Calvert, worked for his father, Elbern Frederick Calvert at one of Ohio's first Ford Dealer's, Calvert Motors, in Harrison, Ohio. His mother, Mary Ruth Calvert, was graduated from Nursing School at Cincinnati's Bethesda Hospital, from which she retired as Head Nurse in the late fifties. Mel entered the United States Army Airborne during the Korean conflict as a Private, rose in rank, was commissioned a Second Lieutenant serving as an Infantry Communications Officer and received an Honorable Discharge in 1953. After a long career in show business as a musician, comedian and magician, Mel has found his forte as an author and was recently published in the Aircraft Owners and Pilots Association's (AOPA) Pilot Magazine. Watch for more offerings from his pen on Amazon.com.
Advertisement