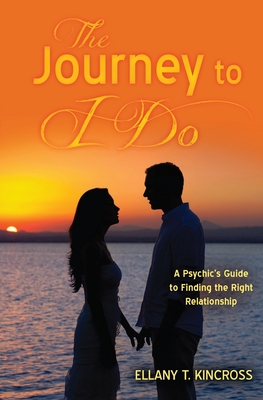 The Journey to I Do (Paperback)
A Psychic's Guide to Finding the Right Relationship
Createspace Independent Publishing Platform, 9781481226899, 190pp.
Publication Date: February 20, 2013
* Individual store prices may vary.
Description
Tired of looking for Mr. or Ms. Right? 'The Journey to I Do' will get you on track to meet the partner of your dreams. Why it is important for you to read this book?
Look at your definition of soulmate and why you should consider changing it.
Learn about the law of attraction and the role it plays in the partners you meet and date.
Explore your baggage and your story and how they have the power to hold you back.
Learn about psychic cords and the reason why you should cut them?
Learn why you should forgive old hurts.
Learn about the dating no-no's and why you should stop doing them.
Learn how to get into the right alignment to meet the partner of your dreams.
Learn how to create and work the 'lists' and their effectiveness in bringing-in the partner of your dreams.
In a market where most books require the reader to learn numerology, develop their intuition or cast spells, 'The Journey to I Do' is distinctive in that it creates a sacred space in which the reader can rediscover who they are. To assist in the discovery process, the reader will find five key points for reflection and journaling at the end of each chapter. These key points coupled with the material presented in the chapter are tools which will enable the reader to determine his or her level of openness with regard to the subject matter. The Journey to I Do is a thought-provoking yet step-by-step guide to finding the right relationship. A priceless tool for those searching for the love of their life, this guide will help readers to identify, understand, heal and love what is inside of themselves.
About the Author
Ellany T. Kincross is a third-generation psychic, sensitive and healer who has been doing readings for over fifteen years. She began having psychic impressions and premonitions at a young age. Her most powerful of which was seeing the destruction of 9/11 the day before it happened. She also saw the destruction of Superstorm Sandy prior to its occurrence. She is the creator of the following workshops: The Path to Reconnection, Heart of the Matter, and Cutting Psychic Cords. Ellany is passionate about helping people on life's journey. For more information, visit her website at: www.angelicsight.com.