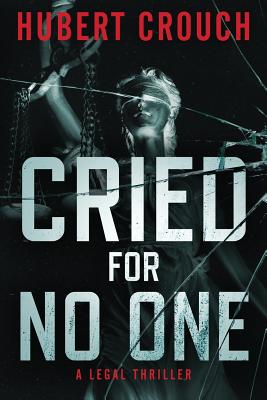 Cried for No One (Paperback)
Createspace Independent Publishing Platform, 9781481239479, 308pp.
Publication Date: February 13, 2013
* Individual store prices may vary.
Description
WHO WOULD STEAL A BODY FROM ITS GRAVE AND WHY? A beautiful University of Texas Student, A Wild Night of Partying, A Mysterious Death, A High-Stakes Courtroom Drama where Truth is Elusive and Justice Hard to Find. In this best-selling debut, flamboyant Fort Worth trial lawyer Cal Connors is hired by distraught parents after their daughter's body is found beneath an inverted crucifix on the altar of a rural church. Hard-nosed in the courtroom and well-connected to the local media and judiciary, Cal sues the cemetery for millions. Hot on Cal's trail is Leah Rosen, a young journalist closing in on the truth and willing to put her career on the line for justice. Defense attorney Jace Forman takes on rival Cal and won't rest until he finds out who could have committed this macabre crime and why. With its intriguing characters, shocking twists and turns, and sizzling Texas flavor, this legal thriller will keep readers enthralled until its heart-stopping climax "Readers interested in courtroom drama and fast-moving thrillers will find much to like here..." - Publishers Weekly "In the well-plotted tale, the author adeptly explores the complex interrelationships among politicos, the media and various legal and law enforcement professionals...There are a number of thriller chestnuts, too...Well-crafted with an authentic Southwestern setting..." - Kirkus Reviews "If your preference in fiction leans toward courtroom drama and mystery, you will love Hubert Crouch's Cried For No One." - John Seigenthaler, Founding Editorial Director of USA Today and Founder, the First Amendment Center "Rich with dialogue and well developed characters, the tale reveals surprising twists and turns all along the way...Grab a copy of this book and take a ride through its gripping plot, intriguing characters and shocking conclusion, all seasoned with a hearty dose of Texas flavor." - Dallas Bar Association "Crouch spins a compelling courtroom drama...a fast-moving narrative which, interestingly, hinges not on a guilt-or-innocence criminal trial, but on a big-money civil case. He's created colorful characters by splicing together a motley assortment of tics and traits he's observed during his 40-plus years of litigating toxic tort, commercial, and personal injury cases." - Pursuit Magazine "Characters are well-defined to the point where the reader can begin to imagine actual public figures on which they might be based. Their intriguing relations intertwine with startling twists of events that keep the pages turning straight to a powerhouse Texas size finale. ...Well worth the read." - The Islander Magazine, Galveston, Texas "As a former state district judge, I was riveted to the book. I know Hubert as a top-of-his-class trial lawyer -- now I know him as a top-of-his-class author. Just as he could effectively present his case in a winning manner to persuade a court or jury, he has used these same accomplished skills on his reader -- he captivates, holds our attention and, with all the flair of great suspense writers, weaves a story that you can't put down. Well worth the read " - The Honorable Alvin Zimmerman, Former Texas State District Judge.
About the Author
Hubert Crouch is a graduate of Phillips Andover Academy, Vanderbilt University, and Southern Methodist University School of Law. He practiced trial law in Texas for over forty years. In addition to practicing law, he taught Free Speech and the First Amendment, Public Speaking and Legal Advocacy to undergraduates at Southern Methodist University and was awarded the Rotunda Outstanding Professor Award. An avid rock and roll fan, he has played guitar in various bands over the years. He and his wife split their time between their home in Nashville, Tennessee and their mountain retreat near Sewanee, Tennessee.
Praise For Cried for No One…
"If your preference in fiction leans toward courtroom drama and mystery, you will love Hubert Crouch's Cried For No One." - John Seigenthaler, Founding Editorial Director of USA Today and Founder, the First Amendment Center.



"In the well-plotted tale, the author adeptly explores the complex interrelationships among politicos, the media and various legal and law enforcement professionals...There are a number of thriller chestnuts, too...Well-crafted with an authentic Southwestern setting..." - Kirkus Reviews

"Readers interested in courtroom drama and fast-moving thrillers will find much to like here..." - Publishers Weekly

"Rich with dialogue and well developed characters, the tale reveals surprising twists and turns all along the way...Grab a copy of this book and take a ride through its gripping plot, intriguing characters and shocking conclusion, all seasoned with a hearty dose of Texas flavor." - Dallas Bar Association

"Characters are well-defined to the point where the reader can begin to imagine actual public figures on which they might be based. Their intriguing relations intertwine with startling twists of events that keep the pages turning straight to a powerhouse Texas size finale. ...[W]ell worth the read." - The Islander Magazine, Galveston, Texas