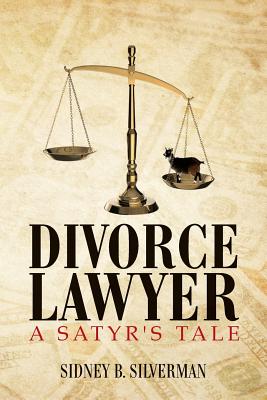 Divorce Lawyer (Paperback)
A Satyr's Tale
Createspace Independent Publishing Platform, 9781481248938, 248pp.
Publication Date: April 9, 2013
* Individual store prices may vary.
Description
After a career of bad behavior, Peter Morrissey is finally caught. This street-smart, highly-esteemed New York City divorce lawyer, has been hitting on his women clients for decades, but no one has complained ... until now. The Bar Association is pursuing an action against him on behalf of a woman who says she was coerced, and his career and his reputation are on the line. What really happened on the night in question? Is Morrissey a sex addict, or just a man who likes women too much for his own good? Morrissey and his lawyer scramble to put on a defense that will save him, and the reader is swept into the take-no-prisoners world of high-net-worth divorces and divorce lawyers, where ethics and morals are in very short supply. In this courtroom thriller, expert witnesses shine a light on the dark world of sex addiction and violence against women, and explore the never-ending battle of the sexes. Fans of legal dramas will be fascinated by this fictional account of a man accused of committing a transgression that's forbidden by every bar association in the country. The story of Peter Morrissey's rise and fall raises important legal questions and eternal questions about men, women, sex, and marriage.
About the Author
Sidney B. Silverman, the author, was born on December 30, 1932. He graduated, in 1954, from Colgate University, and in 1957, from Columbia Law School In 1960, at the age of twenty seven, Silverman, started his own law practice. He began by tackling corporate giants and never stopped until he retired in 2001. Silverman was an adjunct professor at Yale University, and lectured many times before legal and business groups. Upon his retirement, Silverman enrolled in graduate school at Columbia University. Concentrating in philosophy, he received a master's degree in 2007. Silverman is the author of a prize-winning memoir "A Happy Life From Courtroom to Classroom." Silverman published his first novel in 2011, "What Money Can Buy." "Divorce Lawyer: a satyr's tale" is Silverman's second novel. He is currently working on a third novel, which he anticipates will be published in the spring of 2014. Silverman lives with his wife of fifty two years in New York, Amagansett and St Croix. He is the father of three children and grandfather to six grandchildren