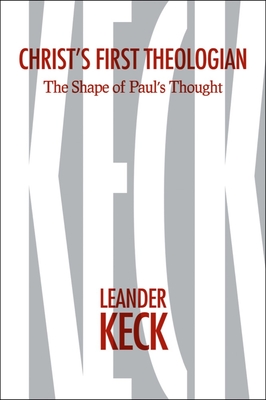 Christ's First Theologian (Hardcover)
The Shape of Paul's Thought
Baylor University Press, 9781481303002, 370pp.
Publication Date: July 15, 2015
* Individual store prices may vary.
Description
For half a century Leander Keck thought, taught, and wrote about the New Testament. He first served as a Professor of New Testament at Vanderbilt Divinity School and Emory University's Candler School of Theology before becoming Dean and Professor of Biblical Theology at Yale Divinity School. Keck's lifelong work on Jesus and Paul was a catalyst for the emerging discussions of New Testament Christology and Pauline theology in the Society of Biblical Literature and the Studiorum Novi Testamenti Societas. Keck wrote a staggering number of now industry-standard articles on the New Testament. Here, they are all collected for the first time. In Christ's First Theologian and Why Christ Matters, readers will discover how Keck gave new answers to old questions even as he carefully reframed old answers into new questions. Keck's work is a treasure trove of historical, exegetical, and theological interpretation.
About the Author
Leander E. Keck is Winkley Professor Emeritus of Biblical Theology at Yale Divinity School.