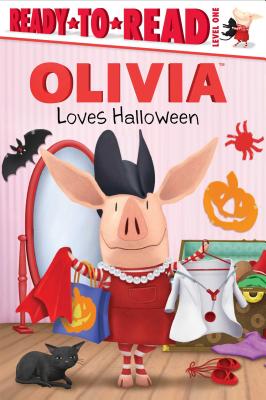 Olivia Loves Halloween (Paperback)
Simon Spotlight, 9781481404624, 24pp.
Publication Date: August 5, 2014
Description
Olivia gets ready for Halloween in this original Level 1 Ready-to-Read story. Olivia and her friend Francine are helping decorate the classroom for their Halloween party, but they can't agree on the color scheme. Francine insists that Halloween colors are always orange and black, but Olivia wants to use her favorite color, red. Since the decorations won't be "perfect," Olivia decides to look for the perfect costume, instead. On the day of the party, when Olivia arrives in her costume, she finds a few surprises waiting for her... OLIVIA(TM) Ian Falconer Ink Unlimited, Inc. and (c) 2014 Ian Falconer and Classic Media, LLC.
Advertisement