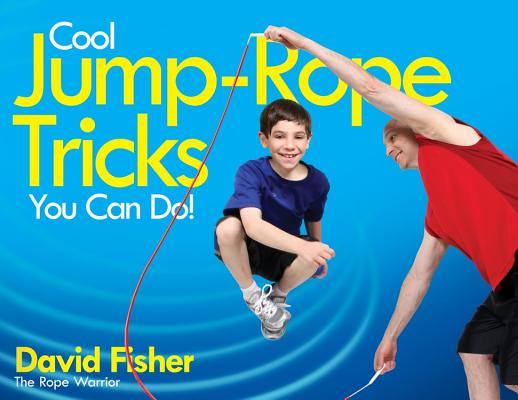 Cool Jump-Rope Tricks You Can Do! (Paperback)
A Fun Way to Keep Kids 6 to 12 Fit Year-'Round.
Running Press Adult, 9781481412315, 160pp.
Publication Date: August 12, 2014
* Individual store prices may vary.
Description
Learn the Coolest Tricks from "The World's Best Rope Jumper.*" *Ripley's Believe It or Not!

Guinness World Record holder David Fisher is going to change the way you think about rope jumping. Cool Jump-Rope Tricks You Can Do! will teach you over 100 cool skills and tricks like the Houdini, Cat's Cradle, and the Pretzel. Even if you have never picked up a rope before, you'll be saying, "I DID IT!" over and over again. – It's like a private lesson from the world's best rope jumper! Each skill is presented with helpful hints, personal notes, step-by-step photos, and simple, clear instructions kids can use to master the tricks. Fisher also covers practical topics like selecting the right type and length of rope, the best jumping surfaces, warming up, proper jumping form, making mistakes, and safety. — Once your kids learn the basic skills and tricks in this book, there will be no end to the number of tricks they can learn and make up on their own or with friends. That's why this book will motivate your kids to stay in shape year-round (indoors and out).
About the Author
David Fisher (a.k.a. the Rope Warrior) has performed for millions of fans throughout the world. He has made over 100 national television appearances and has performed for Boris Yeltsin in Russia and for Presidents Bill Clinton and George W. Bush. Since 1993, David has performed live for over five million school children. Fisher can perform razzle-dazzle tricks most people think are impossible—like jumping rope while sitting on the floor (a.k.a. rump jumps or tush-ups). But what he does better than anyone is teach seemingly impossible tricks so that kids can do them successfully. With a little practice, your kids will build confidence, stay fit, and have fun. You may even be tempted to join in the fun yourself!