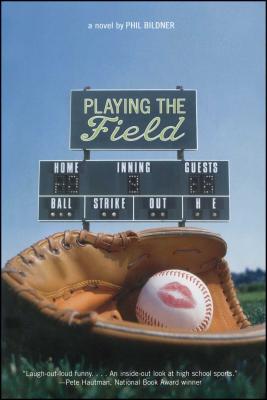 Playing the Field
Paperback

* Individual store prices may vary.
Description
All Darcy wants is to play on the baseball team, to hear her name announced, Now batting, Darcy Miller, to play the field. Is that so much to ask? Unfortunately, it might be. In a few short months, Darcy Miller goes from typical senior in high school to candidate for Jerry Springer. Her mom has started dating Darcy's principal, the very principal whose son Darcy happened to have started a huge flirt-fest with, now brought to a screeching halt. When she decides to let her mom go to bat (so to speak) for her to play on the baseball team, Darcy thinks things are starting to look up. After all, Principal Basset caves and decides to let her play. But he has two conditions that shake up her entire game: She must pretend to be a lesbian (WHAT?) and she must join the GSA, the Gay-Straight Alliance (WHAT? WHAT?), the president of which happens to be her best friend -- make that her ex-best friend, Josh. Okay, Darcy's senior year might seem complicated at first. It's not. It's insurmountably, unforgettably, and -- most of the time -- hilariously complicated. But if anyone can handle it, it's Darcy. She'll do anything just to play the field.
Simon & Schuster Books for Young Readers, 9781481421720, 192pp.
Publication Date: December 14, 2013