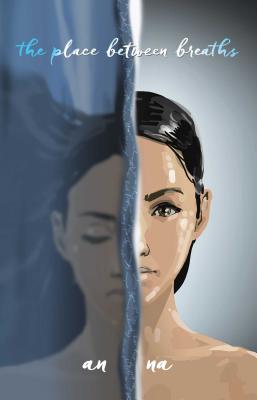 The Place Between Breaths (Hardcover)
Atheneum/Caitlyn Dlouhy Books, 9781481422253, 192pp.
Publication Date: March 27, 2018
Other Editions of This Title:
Paperback (3/26/2019)
* Individual store prices may vary.
Description
From master storyteller and Printz Award–winning author An Na comes a dark, intensely moving story of a girl desperately determined to find a cure for the illness that swept her mother away, and could possibly destroy her own life as well.

Sixteen-year-old Grace is in a race against time—and in a race for her life—even if she doesn't realize it yet…

She is smart, responsible, and contending with more than what most teens ever should. Her mother struggled with schizophrenia for years until, one day, she simply disappeared—fleeing in fear that she was going to hurt those she cared about most. Ever since, Grace's father has worked as a recruiter at one of the leading labs dedicated to studying the disease, trying to lure the world's top scientists to the faculty to find a cure, hoping against hope it can happen in time to help his wife if she is ever found. But this makes him distant. Consumed.

Grace, in turn, does her part, interning at the lab in the gene sequencing department daring to believe that one day they might make a breakthrough…and one day they do. Grace stumbles upon a string of code that could be the key. But something inside of Grace has started to unravel. Could her discovery just be a cruel side effect of the disease that might be taking hold of her? And can she even tell the difference?

Unflinchingly brave, An Na has created a mesmerizing story with twists and turns that reveal jaw-dropping insights into the mind of someone struggling with schizophrenia.
About the Author
An Na was born in Korea and grew up in San Diego, California. A former middle school English and history teacher, she is the critically acclaimed author of The Fold, Wait for Me, the National Book Award finalist and Printz Award–winning novel A Step from Heaven, and The Place Between Breaths. She lives in Vermont.
Praise For The Place Between Breaths…
Na (The Fold) creates a powerful impression of life with schizophrenia in this psychologically intense novel. Grace King's father is determined to help find a cure for the mental disorder that plagued his wife and caused her to disappear when Grace was a child. A former doctor, he has taken an administrative position at the Genentium clinic where Grace has secured a prestigious internship. Although the clinic is filled with brilliant, dedicated doctors, Grace doesn't share her father's optimism that a cure for schizophrenia will be found. Then her own sense of reality begins to deteriorate; she becomes increasingly disoriented and preoccupied with images and sounds, including the nightmarish clamor of an approaching train. The disjointed structure of the novel—jumping from one reality to another, and moving among first-, second-, and third-person perspectives—effectively reflects the state of Grace's mind, in which time is not linear but rather an incomplete mosaic of events past, present, and imagined. Readers will feel Grace's tension viscerally, as she weighs hope against despair.
— Publishers Weekly *STARRED REVIEW

Walking away from those we love most may seem like the kindest thing we can do, but it's a choice that will forever haunt those we leave behind.

Where do we place our faith—in God, in other people, in science? Grace and her father believe salvation will come in the form of a cure for the schizophrenia that led her mother to abandon her family and which now threatens Grace as well. To this end, her workaholic father, a racially ambiguous adoptee who met her Korean mother while working as an Army doctor, is a recruiter for a laboratory doing genetic research, luring in the best talent he can find. Still in high school, 18-year-old Grace has an internship at the same lab, where she meets one of her father's hires, blue-eyed Will, whose easy manner and caring personality draw her in. But all is not well for Grace at home, at school, or in the dark recesses of her mind, where grief, fear, memory, and dread mingle. Told obliquely, with frequent shifts in time marked by seasons in the chapter headers, the spare, haunting text demands and rewards readers' careful attention as they struggle, along with Grace, to determine what is actually real.

Thoughtful readers who appreciate literary fiction will find much to savor in this lyrical novel suffused with beauty and terror. (Fiction. 12-adult)
— Kirkus STARRED REVIEW

Grace King, 16, is smart and mature for her age. She's grown up with the knowledge that her father's primary focus in life is studying schizophrenia, the disease that made her Korean-born mother walk away from them, never to be seen again. Her father, removed and detached from Grace, conducts his research at a prestigious lab, holding on to the hope of finding both a cure and Grace's mother. While Grace is an intern at the lab, she accidentally notices coding issues in test results that just might be the breakthrough needed. However, Grace begins falling apart inside without warning. Confusing questions race through her mind, coming and going like the invisible train she has begun hearing. But one day this train arrives, compelling Grace to confront the true implications of her mother's illness and its impact on her own future. A stark, raw, and minimalistic look at mental illness, Na's (Wait for Me, 2006) slim but powerful novel offers emotionally drawn insights into the struggle with the disease. Told nonlinearly and via various points of view, the narrative includes stunning twists, turns, and revelations. Like the fog and confusion that accompany Grace's episodes, nothing is cleanly delineated, and the reader is left wondering about Grace and seeking answers long after the story has ended. — Jeanne Fredriksen
— Booklist *STARRED REVIEW*