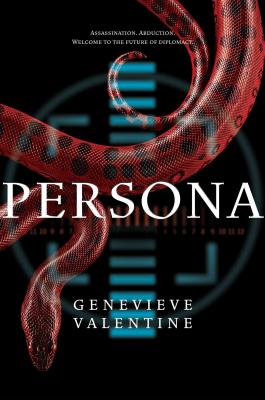 Persona (Persona Sequence) (Hardcover)
Saga Press, 9781481425124, 320pp.
Publication Date: March 10, 2015
* Individual store prices may vary.
Description
In a world where diplomacy has become celebrity, a young ambassador survives an assassination attempt and must join with an undercover paparazzo in a race to save her life, spin the story, and secure the future of her young country in this near-future political thriller from the acclaimed author of Mechanique and The Girls at Kingfisher Club. When Suyana, Face of the United Amazonia Rainforest Confederation, is secretly meeting Ethan of the United States for a date that can solidify a relationship for the struggling UARC, the last thing she expected was an assassination attempt. Daniel, a teen runaway turned paparazzi out for his big break, witnesses the first shot hit Suyana, and before he can think about it, he jumps into the fray, telling himself it's not altruism, it's the scoop. Now Suyana and Daniel are on the run--and if they don't keep one step ahead, they'll lose it all.
or
Not Currently Available for Direct Purchase