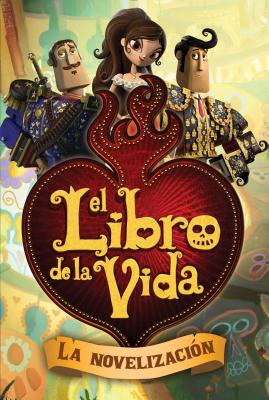 El Libro de la Vida (Paperback)
Libros para ninos, 9781481426947, 138pp.
Publication Date: September 9, 2014
Description
Manolo esta tratando de romper con las tradiciones de su familia y crear su propio destino en este recuento en espanol de la pelicula El libro de la vida Manolo tiene un simple sueno--convertirse en el mejor musico en San Angel y capturar el corazon de su amiga Maria. Pero el padre de Manolo quiere que continue la tradicion de su familia para convertirse en un torero. Ademas para empeorar las cosas, el mejor amigo de Manolo esta enamorado de Maria tambien Mientras Manolo compite para ganar el amor de Maria y crea su propio destino, tiene que seguir su corazon y enfrentarse a sus miedos mas grandes cuando su viaje le lleva a tierras extranas y hermosas mas alla de su imaginacion mas salvaje. Puede Manolo tener exito en reescribir su destino? THE BOOK OF LIFE (c) 2014 Twentieth Century Fox Film Corporation and Reel FX Productions II, LLC. All rights reserved.
Advertisement