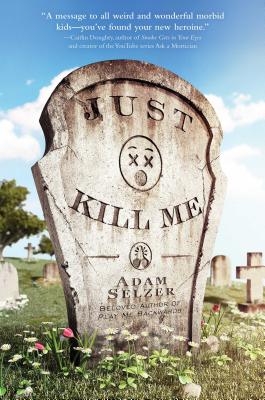 Just Kill Me (Hardcover)
Simon & Schuster Books for Young Readers, 9781481434942, 336pp.
Publication Date: August 30, 2016
Description
From the author of Play Me Backwards and I Kissed a Zombie and I Liked It comes a dark comedy about one teen's unusual summer job as a ghost tour guide in Chicago. Megan Henske isn't one to heed warnings... When the last letters in her alphabet cereal are D, I, and E, she doesn't crawl right back into bed. When her online girlfriend won't text a photo, she just sends more of herself. And when she realizes that Cynthia, her boss at a Chicago ghost tour company, isn't joking about making stops more haunted by euthanizing people there, she doesn't quit her job--she may even help. But soon she learns people in the murdermonger industry are being murdered, and doesn't know who it is doing it. Could it be the head of the rival tour company? Or could it be someone near and dear to Megan? After she realizes she has an uncanny resemblance to a flapper who disappeared in 1922, Megan receives a warning she can't ignore: the next ghost on the tour might be her...
Advertisement