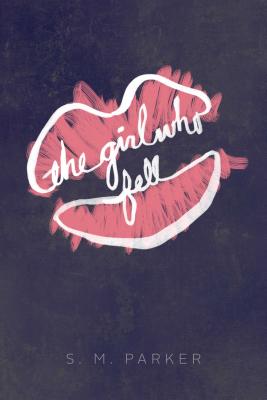 The Girl Who Fell
Hardcover

* Individual store prices may vary.
Other Editions of This Title:
Paperback (2/28/2017)
Description
In this gripping debut novel, high school senior Zephyr Doyle is swept off her feet—and into an intense and volatile relationship—by the new boy in school.

His obsession.
Her fall.

Zephyr Doyle is focused. Focused on leading her team to the field hockey state championship and leaving her small town for her dream school, Boston College.

But love has a way of changing things.

Enter the new boy in school: the hockey team's starting goaltender, Alec. He's cute, charming, and most important, Alec doesn't judge Zephyr. He understands her fears and insecurities—he even shares them. Soon, their relationship becomes something bigger than Zephyr, something she can't control, something she doesn't want to control.

Zephyr swears it must be love. Because love is powerful, and overwhelming, and…terrifying?

But love shouldn't make you abandon your dreams, or push your friends away. And love shouldn't make you feel guilty—or worse, ashamed.

So when Zephyr finally begins to see Alec for who he really is, she knows it's time to take back control of her life.

If she waits any longer, it may be too late.
Praise For The Girl Who Fell…
"Cinematic and compelling, Parker's The Girl Who Fell is terrifyingly vivid and breathless. This is an action-packed story that is impossible to put down or forget."
— Carrie Jones, New York Times and International Bestselling Author of the NEED series

"The Girl Who Fell grabbed me in the very first paragraph and never let me go. An honest, raw, thought-provoking story that tackles a heartbreaking issue with grace and strength. Absolutely beautiful."
— Marci Lyn Curtis, author of The One Thing

"Love. Devotion. Manipulation. THE GIRL WHO FELL is a heart-wrenching, realistic story of one girl's journey to reclaim her life… and her heart from the boy she swore to love forever."
— Trisha Leaver, author of The Secrets We Keep

The opening pages find the protagonist Zephyr in a dark house, alone, and about to come face to face with a tormentor. Flash back to three months earlier. Senior year is not exactly perfect with Zephyr's dad suddenly taking off, but at least her field hockey team is on track for playoffs, and hopefully an acceptance letter from Boston College will arrive soon. Having the new cute guy, Alec, take an interest doesn't hurt, either. As Zephyr's relationship with Alec intensifies, her friendships suffer. His jealousy and insecurity weave a dangerous web, threatening to trap Zephyr. When he turns physically violent,the teen's friends step up to help her realize she needs out. Ending the relationship won't be easy. Parker expertly presents the complexity of abusive relationships. Having Zephyr, an intelligent, strong-willed, and practical character, trapped by a manipulative abuser illustrates how dating violence and abuse can happen to anyone. As for the often misdirected question "How does someone let this happen?" Zephyr never makes a conscious decision to let Alec control her. She finds herself justifying his manipulative behaviors as love. She is slowly pushed to and past her personal limits, emotionally and even sexually. Parker's powerful cautionary tale highlights a terrifying reality for many teens. Zephyr's story outlines warning signs that may be a lifesaver to others in similar situations. VERDICT-An invaluable addition to any collection.
— School Library Journal *STARRED REVIEW*

Zephyr goes into her senior year knowing what she wants: a spot at her dream school, Boston College, and maybe even a place on their field hockey team. Most of all, she wants to get out of her small town, and that means no distractions. But when Zephyr meets Alec, she is willing to give a high-school romance a try. Soon, though, Alec reveals himself to be a jealous boyfriend, and with that jealousy comes danger. Parker takes well-tread themes, like small-town suffocation and love, and twists them into something ugly and fresh. The mounting suspense and pervasive sense of fear during the scenes when Alec becomes violent smack of the best kind of thriller, and the novel's well-drawn characters add dimension to its taut atmosphere. The result isn't a cautionary tale so much as a heart-pounding portrait of what it takes to escape from an abusive relationship. Teens who like edgier realistic fiction will be drawn to Zephyr's story. — Molly Horan
— Booklist

"S.M. Parker's The Girl Who Fell isn't just an entertaining contemporary YA novel. This gripping story of manipulation and abuse marks the first great book of March, and it's a shoe-in for one of the best reads this year."
— BookRiot

"This debut novel will appeal to fans of Alex Finn's Breathing Underwater (HarperCollins, 2001/VOYA June 2001) and other novels that explore abusive relationships. . . . Readers will identify with the strong female characters and the conflict Zephyr feels as her romance descends into something more sinister."
— VOYA

Amazon Top 20 YA Books of 2016

Bustle 18 Of The Best YA Books Of March 2016

Goodreads Best Book of the Month

Paste Magazine 10 Best New Young Adult Books of March 2016
Simon & Schuster Books for Young Readers, 9781481437257, 368pp.
Publication Date: March 1, 2016
About the Author
S.M. Parker lives on the coast of Maine with her husband and sons. She works as a literacy advocate and holds degrees from three New England universities. She can usually be found rescuing dogs, chickens, old houses, and wooden boats. She has a weakness for chocolate chip cookies and ridiculous laughter—ideally at the same time. The Girl Who Fell was her first novel. Find her at ShannonMParker.com.
or
Not Currently Available for Direct Purchase