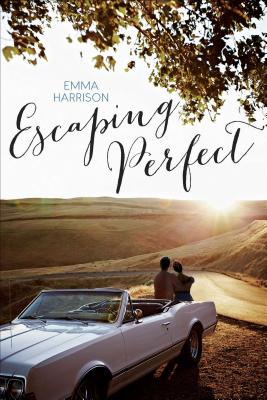 Escaping Perfect (Hardcover)
Simon Pulse, 9781481442121, 336pp.
Publication Date: March 29, 2016
Other Editions of This Title:
Paperback (3/28/2017)
* Individual store prices may vary.
Description
Gone Girl meets the TV show Nashville in this sultry summer read about a girl who runs away from her high-profile past to live the normal life she's always wanted.

Cecilia Montgomery has been America's sweetheart since the day she was born. A member of the prestigious Montgomery family—the US equivalent of royalty—her childhood was cut short after she was nearly kidnapped. Since then, Cecilia has been hidden away, her adolescence spent at an exclusive boarding school.

Her dreams of becoming a professional violinist—dashed.

Her desire to be a normal teenager—not possible.

Her relationship with her once-loving parents—bitter and strained.

Nothing about Cecilia's life is what she would have planned for herself. So when an opportune moment presents itself, Cecilia seizes the chance to become someone else. To escape. To disappear. To have the life she always dreamed about, far away from her mother's biting remarks and her sheltered upbringing.

Cecilia says goodbye to the Montgomery name and legacy to become Lia Washington: relaxed, wild, in love, free, and living on her own terms for the very first time. But being on your own isn't always as easy as it seems…
About the Author
Emma Harrison has written several YA romances including The Best Girl, Tourist Trap, Snow Queens, and Finding What's Real, as well as many TV and movie adaptations. When Emma is not writing, she loves to bake, work out, read, and watch way too much TV. She lives in New Jersey with her incredibly awesome husband and two perfectly adorable sons.