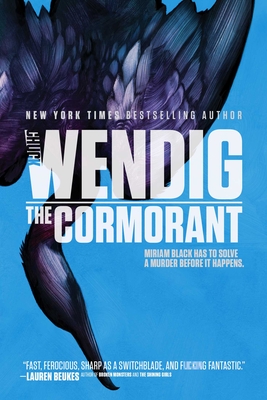 The Cormorant (Miriam Black #3) (Paperback)
Saga Press, 9781481448697, 352pp.
Publication Date: February 23, 2016
* Individual store prices may vary.
Description
In the third installment of the suspenseful Miriam Black series, Miriam is on the road again, having transitioned from "thief" to "killer." Miriam Black is being developed as a TV series on Starz with the producers of Breaking Bad. Hired by a wealthy businessman, Miriam heads down to Florida to practice the one thing she's good at: knowing when people are going to die. In her vision she sees the businessman murdered by another's hand and on the wall written in blood is a message just for her: She's expected...
About the Author
Chuck Wendig is equal parts novelist, screenwriter, and game designer - A.K.A. an all-around "freelance penmonkey." You can probably find him on the side of a highway holding a sign, "Will Write For Booze." He currently lives in the wilds of Pennsyltucky with wife, dog, and infant heir to the Wendig throne. You can find him dispensing dubious writing advice at his blog, terribleminds.com. Chuck was nominated for the 2013 John W. Campbell Award for Best New Writer.