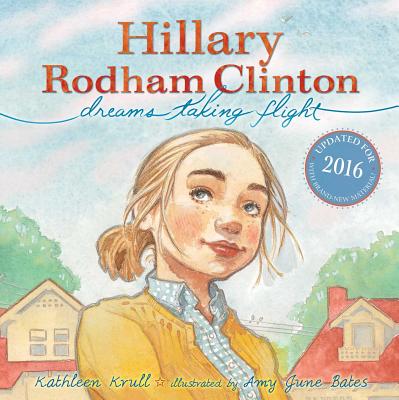 Hillary Rodham Clinton (Hardcover)
Dreams Taking Flight
Simon & Schuster Books for Young Readers, 9781481451130, 48pp.
Publication Date: August 25, 2015
* Individual store prices may vary.
Description
The beautifully illustrated picture book about Hillary Clinton--now revised and updated with brand-new material about her time as Secretary of State. Before Hillary Clinton was in the running to be president, she was a young girl growing up outside Chicago who lost the election for student-body president. She wanted to be an astronaut, to soar as high as the stars above. She kept reaching up and up as she grew. There were people who told her no--most of them simply because she was a girl--but she didn't listen to them. There were people who didn't think she could do it. But she believed in herself. And Hillary has been making history ever since. This is the inspiring story of a girl with dreams as big as the open sky.