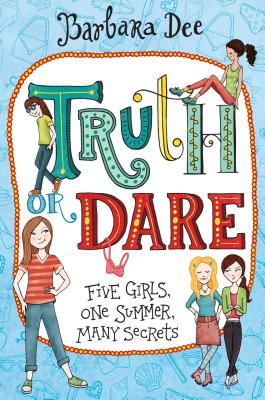 Truth or Dare (Hardcover)
Aladdin Paperbacks, 9781481459686, 256pp.
Publication Date: September 20, 2016
Description
A few white lies during a simple game of truth or dare spin out of control and make life very complicated for Lia in this brand-new novel from Barbara Dee. When Lia returns after a summer with her eccentric aunt, it feels like everything has changed within her group of five friends. Everyone just seems more...dramatic. And after playing a game of Truth or Dare, Lia discovers how those divides are growing wider, and tells a few white lies about what really happened over the summer in order to "keep up." But is "keeping up" with her BFFs really worth it?
Advertisement