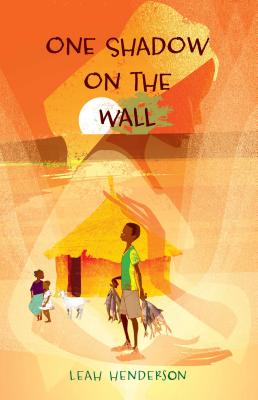 One Shadow on the Wall (Hardcover)
Atheneum Books for Young Readers, 9781481462952, 448pp.
Publication Date: June 6, 2017
* Individual store prices may vary.
Description
An orphaned boy in contemporary Senegal must decide between doing what is right and what is easy as he struggles to keep a promise he made to his dying father in this captivating debut novel laced with magical realism.

Eleven-year-old Mor was used to hearing his father's voice, even if no one else could since his father's death. It was comforting. It was also a reminder that Mor had made a promise to his father before he passed: keep your sisters safe. Keep the family together. But almost as soon as they are orphaned, that promise seems impossible to keep. With an aunt from the big city ready to separate him and his sisters as soon as she arrives, and a gang of boys from a nearby village wanting everything he has—including his spirit—Mor is tested in ways he never imagined. With only the hot summer months to prove himself, Mor must face a choice. Does he listen to his father and keep his heart true, but risk breaking his promise through failure? Or is it easier to just join the Danka Boys, whom in all their maliciousness are at least loyal to their own?

One Shadow on the Wall is about love and loss, family and friendship, and creating your own future—even if it's hard to do.
Praise For One Shadow on the Wall…
"To read Leah Henderson's remarkable debut is to be utterly transported to a world that is at once mesmerizing, harrowing, and full of profound grace. Even as I rushed through this page-turner, I didn't want it to end; I wanted to bask in its evocative language, and fell completely in love with its loyal, clever hero. Give this to book to anyone who has ever struggled to decide between doing what is right, and what easy - namely, everyone."



"In her debut, Henderson paints a detailed picture of life in Senegal. The author's experience, research, and sensitivity shine, making this distinctive novel a valuable addition to the literature....A book that rewards patient, sensitive readers willing to dive in."

"A poignant yet hopeful story of surviving the world through the power of promises."

"Henderson creates a multifaceted portrayal of Senegalese village life. Senegalese vocabulary (presumably Wolof) peppered throughout enriches the text....A stirring tale"

"Debut author Henderson's depiction of Senegalese life is well researched and warm with affection....Mor's drive to do right and his love for his family are unmistakable. Keep an eye on this author!"

"Through tight, polished sentences and a smattering of regional vocabulary, debut novelist Henderson believably evokes the harsh realities of the impoverished seaside village and the resilience of its residents....Mor's indomitable spirit, love for his family, and refusal to give up make him a fascinating and well-rounded protagonist"

"...offers well-developed characters, lots of action, unexpected plot twists, and vivid insights into African village life....All these components come together in a satisfying story that will captivate dedicated readers."