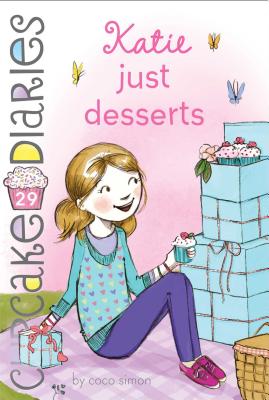 Katie Just Desserts (Cupcake Diaries #29) (Paperback)
Simon Spotlight, 9781481468787, 160pp.
Publication Date: September 6, 2016
* Individual store prices may vary.
Description
Katie finally meets her father in the latest addition to the Cupcake Diaries series.

Katie hasn't seen her father since she was a baby. After so many years apart, her father is trying to make the reunion a happy one, but Katie has a lot of unresolved feelings—and questions. At the same time Katie is trying to come to grips with her biological dad, her mom's boyfriend tells Katie a secret—he's going to propose to her mom! Will Katie be able to handle all of the big changes in her life?
About the Author
From cupcakes to ice cream! Having written over thirty books about middle school girls and cupcakes, Coco Simon decided it was time for a change; so she's switched her focus from cupcakes to her second favorite sweet treat: ice cream! When she's not daydreaming about yummy snacks, Coco edits children's books and has written close to one hundred books for children, tweens, and young adults, which is a lot less than the number of cupcakes and ice cream cones she's eaten. She is the author of the Cupcake Diaries and the Sprinkle Sundays series.