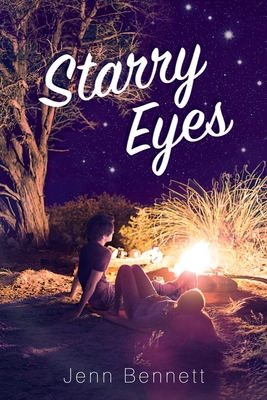 Starry Eyes (Paperback)
Simon Pulse, 9781481478816, 448pp.
Publication Date: January 8, 2019
* Individual store prices may vary.
Description
In this romantic dramedy from the author of Alex, Approximately, a teen girl's way-too-ordinary life is driven off the beaten path when she's abandoned in the wilderness with her worst adversary—the boy who broke her heart.

Ever since last year's homecoming dance, best friends-turned-best enemies Zorie and Lennon have made an art of avoiding each other. It doesn't hurt that their families are the modern day, Californian version of the Montagues and Capulets.

But when a group camping trip goes south, Zorie and Lennon find themselves stranded in the wilderness. Alone. Together.

What could go wrong?

With no one but each other for company, Zorie and Lennon have no choice but to hash out their issues via witty jabs and insults as they try to make their way to safety. But fighting each other while also fighting off the forces of nature makes getting out of the woods in one piece less and less likely.

And as the two travel deeper into Northern California's rugged backcountry, secrets and hidden feelings surface. But can Zorie and Lennon's rekindled connection survive out in the real world? Or was it just a result of the fresh forest air and the magic of the twinkling stars?
About the Author
Jenn Bennett is an artist and RITA-nominated author of the Arcadia Bell urban fantasy series; the Roaring Twenties romance series, including Bitter Spirits, which was chosen as one of Publishers Weekly's Best Books of 2014 and winner of RT Reviewers' Choice Paranormal Romance Book of the Year; and Grave Phantoms, which was awarded RT's May Seal of Excellence for 2015. She is also the author of The Anatomical Shape of a Heart (a.k.a. Night Owls in the UK); Alex, Approximately; Starry Eyes; and Serious Moonlight. She lives near Atlanta with one husband and two evil pugs.