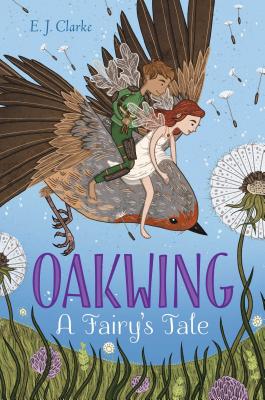 Oakwing (Hardcover)
A Fairy's Tale
Aladdin, 9781481481915, 192pp.
Publication Date: May 16, 2017
Other Editions of This Title:
Paperback (5/15/2018)
* Individual store prices may vary.
Description
A twelve-year-old girl finds herself on an epic adventure of tiny proportions after she's magically transformed into a fairy in this stunning debut novel from EJ Clarke.

Rowan's mother went missing seven years ago. On the anniversary of her disappearance, Rowan cries herself to sleep beneath their favorite tree in Hyde Park, in the very heart of London. When she wakes up she's tiny…and has wings.

She uncovers a hidden world of fairies and foxes, and sets out on a perilous journey to find the one person she misses more than any other. With new friends by her side and fierce enemies at her heels, she'll discover powers she never imagined, and a courage she never knew she had.
About the Author
E.J. Clarke is the author of the Oakwing series. It came from an idea that popped into his head and wouldn't leave. He lives in North London and is married with two young daughters who would like to be fairies. He hopes this book will give them that chance. When he's not writing about fairies he works for a company that makes films and television programs.