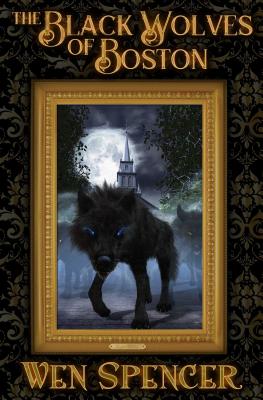 The Black Wolves of Boston (Hardcover)
Baen, 9781481482462, 480pp.
Publication Date: February 7, 2017
Other Editions of This Title:
Mass Market (5/29/2018)
MP3 CD (5/16/2017)
* Individual store prices may vary.
Description
From the Romantic Times Sapphire award winning author of the Internationally best-selling Elfhome series. REBUILD A LIFE, SAVE A CITY Silas Decker had his world destroyed when he was attacked by vampires outside of New Amsterdam. He has rebuilt his life a dozen times in the last three hundred years--each time less and less successfully. Now he lives alone, buried under a hoarding habit, struggling to find some reason to wake up with the setting of the sun. Eloise is a Virtue, pledged to hunting evil. What she doesn't know is how to live alone in a city full of strangers who know nothing about monsters. Seth is the sixteen-year old Prince of Boston, ward of the Wolf King. Now he is left in a city that desperately needs his protection with enemies gathering all around. Joshua believes he is a normal, college-bound high school senior. His life is shattered when he wakes up in a field, covered with blood, and the prom committee scattered in pieces about him like broken dolls. These four must now come together to unravel a plot by Wickers, witches who gain power from human sacrifices and have the power to turn any human into their puppet. Four people who lost everything struggle to save Boston by saving each other. About Wen Spencer's Elfhome series:
"Spencer's intertwining of current Earth technology and otherworldly elven magic is quite ingenious." --Booklist "The melange of science fiction and fantasy tropes, starships rubbing shoulders with proud elf warriors, is uncommon but tasty. Established fans will enjoy this installment, and those unfamiliar with the series or Spencer may find it an intriguing introduction to her work."--Publishers Weekly About Wen Spencer:
"Wit and intelligence inform this off-beat, tongue-in-cheek fantasy. . . . Furious action . . . good characterization, playful eroticism and well-developed folklore. . . . lift this well above the fantasy average. . . . Buffy fans should find a lot to like in the book's resourceful heroine."--Publishers Weekly on series debut Tinker About Wen Spencer's Eight Million Gods
Eight Million Gods is a wonderfully weird romp through Japanese mythology, culture shock, fan culture and the ability to write your own happy ending. It is diverting and entertaining fantasy."--Galveston County Daily News
About the Author
John W. Campbell Award Winner Wen Spencer resides in paradise in Hilo, Hawaii with two volcanoes overlooking her home. According to Spencer, she lives with "my Dalai Lama-like husband, my autistic teenage son, and two cats (one of which is recovering from mental illness). All of which makes for very odd home life at times." Spencer's love of Japanese anime and manga flavors her writing. Her novel Tinker won the 2003 Sapphire Award for Best Science Fiction Romance and was a finalist for the Romantic Times Reviewers' Choice Award for Fantasy Novel. Her Wolf Who Rules was a Top Pick by Romantic Times and given their top rating of four and a half stars. Other Baen books include Endless Blue and Eight Million Gods. The Elfhome series includes Tinker, Wolf Who Rules, Elfhome, Wood Sprites and Project Elfhome.