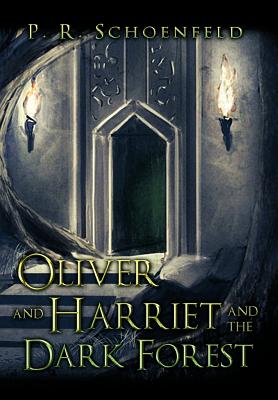 Oliver and Harriet and the Dark Forest (Hardcover)
Authorhouse, 9781481700634, 276pp.
Publication Date: December 21, 2012
* Individual store prices may vary.
or
Not Currently Available for Direct Purchase
Description
Oliver and Harriet are a seemingly normal set of twins, living a normal life, in our normal world, with one exception -- they are not normal -- they have the strange ability to read each others' mind -- something they thought was perfectly normal. Oliver and Harriet know nothing about other realms, strange creatures, magic potions, or evil tyrants. That is until they turn thirteen and return to the realm where they were born -- Framington, to stay at their Gam's house for the summer. Oliver and Harriet quickly realize their summer journey would not be like anything they have ever experienced before, and could be and experience they may not survive. Framington is a mythical place full of colorful hobbits, cranky ogres, and fire breathing dragons -- a place where their father once ruled and they are decedents to the throne. Framington is now ruled by an evil tyrant -- Lord Thornas. Thornas has been confined to the Dark Forest for years and the only way out is for him to find "The Book" -- a book which only Harriet has the ability to use. Thornas must find a way to lure Oliver and Harriet to Albazar castle to gain possession of "The Book." If Lord Thornas succeeds Oliver and Harriet will surely not make it out of the Dark Forest alive.
Advertisement