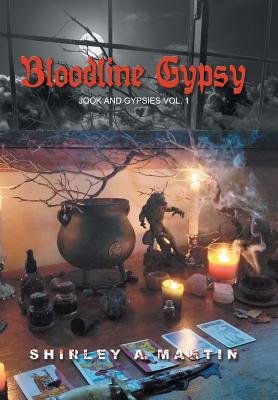 Bloodline Gypsy (Hardcover)
Jook and Gypsies Vol. 1
Authorhouse, 9781481748704, 412pp.
Publication Date: July 1, 2013
Other Editions of This Title:
Paperback (7/1/2013)
Paperback (7/1/2013)
* Individual store prices may vary.
Description
A supernatural thriller of chilling carnage and haunting beauty, Bloodline Gypsy unearths the origin of a mythical creature that has plagued history since the dark ages. Tracing an inherent line of magic back to Egypt in 981 AD, this dark fantasy reveals the mysterious link between gypsies and werewolves. A yoke that, twelve hundred years later, reveals itself in the form of a birthmark stamped on children born of Louvari descent. When Susannah Henika loses her mother in a tragic accident, she moves to a mountain resort town to live with a father she has never known. She soon falls victim to night terrors and an impending sense of dread. She meets a woman in the woods, Madalina Sadrinovic, whose uncanny ways set Susannah ill at ease. Strange and foreboding events follow the arrival of Madalina's twin brother Luca. A local boy goes missing. The American teenager begins to suspect that somehow linked to the strange markings on her hand she may be one of the last remaining humans, genetically predestined to bear the offspring of an altered species her ancestor forged into the world.
About the Author
I took creative writing classes' in both high school and college and received several local scholarships for my writing indeavors. In second grade, my teacher set an assignment of writing a three lined poem. Something clicked, I was instantly kindred to the thrill of stringing words together and creating an emotion, a happening, or a new world. I am a (starving), but accomplished charcoal artist, living in a beautiful mountain resort town in southern California.
or
Not Currently Available for Direct Purchase