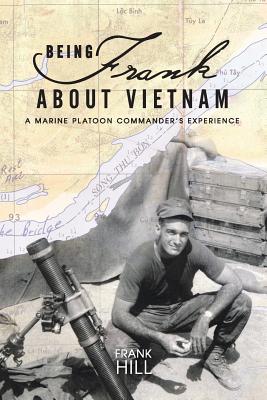 Being Frank about Vietnam
A Marine Platoon Commander's Experience
Paperback

* Individual store prices may vary.
Description
A stirring and honest account of war in Vietnam with no holds barred, revealing brotherhood, duty, fear, loss and a love song to his wife, Diana. A mind-expanding read in hopes to change human perspective on war, it is a sincere first-hand portrayal of daily life in the wilderness of Southeast Asia versus glorification of battles and heroic encounters. This eye-opening book was conceived upon Hill's retirement. It provided him the time and incentive to open the letters he sent from Vietnam to his wife which lay dormant for 42 years, preserving the experience and emotions he felt of the days gone by in the battlefield. Perusing the epistles and reliving the weighty memories, the author realized it was a noteworthy story waiting to be retold. Providing an honest account of life and combat in the bush of Vietnam and its impact to those engaged in the war, as well as their families back home, this book relates Hill's activities and encounters while leading a platoon of Marines during the peak of the war. Integrated are portions of the letters to his wife that describe fear and doubt in fighting an endless war. It recounts perilous exploits in Vietnam, south of Da Nang in the Quang Nam Province. It concludes by coming to grips with the burdens warriors brought home to their families. This book centers on the human experience of war-gut-wrenching decisions, fear, loss, regret and questioning-making it a valuable read for soldiers and their families who sacrificed then, and continue to sacrifice today. Featuring a full range of emotions including dread, hate and sly wisps of humor, Being Frank About Vietnam is a collection of honest stories for any adult audience interested in reading a truth about Vietnam.
Authorhouse, 9781481757157, 260pp.
Publication Date: June 24, 2013