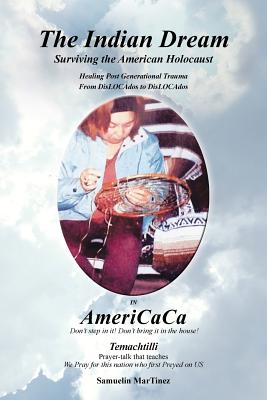 The Indian Dream (Paperback)
Surviving the American Holocaust
Authorhouse, 9781481761949, 230pp.
Publication Date: June 17, 2013
* Individual store prices may vary.
Description
How does a mother and son heal from the most horrid human experience, an American Holocaust that everyone is convinced never existed. My mother faced the greatest fears of having to surrender her son to an American campaign to "Kill the Indian save the child" under the threat of America taking me from her if she did not send me to school. This is the story of how difficult it was for America to kill the Indian in me and how my mother maintained our traditional relations to healing our broken spirits. This is a story of how I recovered from the traumas inflicted in me since I was five years old and how I joined a national effort to share our healing with others. Working for thirty eight years as a Psychiatric Social Worker in one of the first Crisis Emergency Response Clinics serving Raza Survivors of the holocaust, and how I became a 'Social Justice Healer developing a diagnostic criteria for what our people suffer as Survivors. This book is full of examples of healing the Dislocados, the uprooted and disconnected suffering from layers of loss. I describe in detail a healing practice for all the trauma caused by a history of cruel and unusual punishment. I call the healing approach Traditional Healing Praxis and provide case examples of the healing power that emerged from forty thousand years of native self reliance. This is a story of how we survived the continuation of Corporate America's "Indian Wars." A story of how we never surrendered our native love Huatacame and continued to shelter, feed, clothe, teach, triage-doctor and protect our children. www.americanholocausthealing.com.