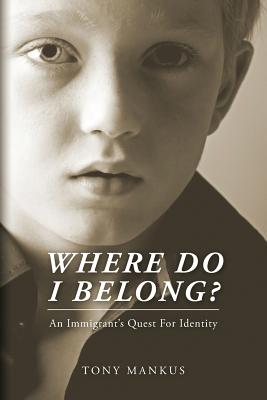 Where Do I Belong?: An Immigrant's Quest for Identity (Paperback)
An Immigrant's Quest for Identity
Createspace Independent Publishing Platform, 9781481808651, 286pp.
Publication Date: May 28, 2013
About the Author
Tony Mankus is President of the law firm Mankus & Marchan, Ltd., located in the western suburbs of Chicago. His practice focuses on tax controversies and bankruptcies, based, in part, on the experience he gained while working for the Internal Revenue Service out of its offices in Newark, N.J., Washington, DC, San Juan, Puerto Rico and Chicago, IL. His wife, Margarita Marchan-Mankus, is also an attorney and principal with the law firm. Her practice focuses on Social Security disability cases and real estate matters. She is licensed in both Illinois and Puerto Rico. Tony and Margarita have four adult daughters: Clarissa, Camille, Margarita and Ariana. Clarissa is a manager with a large financial services company in Milwaukee; Camille is a graphic designer in Chicago; Margarita is a medical student in Ponce, Puerto Rico; and Ariana is a recent graduate of the U.S. Military Academy at West Point. Tony's literary background includes writing and publishing (in various legal journals) a number of technical articles dealing with tax and bankruptcy issues. He has also written more personal and creative articles that were published in "Lithuanian Heritage Magazine" and "Rivulets," a publication of the Naperville Writers Group. Years ago, when he was a Peace Corps volunteer in Ecuador, he traveled throughout the country and wrote site reports for the Director of Peace Corps in Ecuador. He also edited a bilingual magazine there called "El Ecuador."
Advertisement