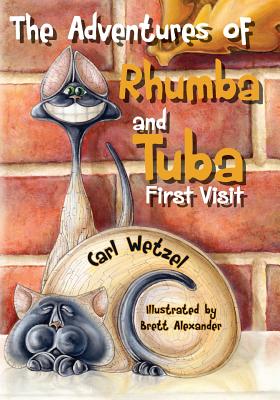 The Adventures of Rhumba and Tuba (Paperback)
First Visit
Createspace Independent Publishing Platform, 9781481820851, 40pp.
Publication Date: December 21, 2012
Description
A STORY ABOUT TWO EXTRAORDINARY CERAMIC MANTLE CATS WHO COME ALIVE AND LEARN TO RUN, PLAY AND HAVE FUN FOR AN ENTIRE YEAR IN THE WORLD WE LIVE IN. AN AMUSING STORY WITH COMICAL CONSEQUENCES AND LEARNING ALONG THE WAY. SITUATIONS THAT ENCOURAGE IMAGINATION AND CREATIVE THOUGHT. JOURNEY THROUGH 4 SEASONS, AN ENTIRE YEAR. SEE OUR WORLD THROUGH THE EYES OF VISITORS WHO EXPERIENCE EXCITEMENT, ADVENTURES, DEVELOP FRIENDSHIPS, AND OPEN OUR OWN EYES TO OUR SURROUNDINGS THAT WE IGNORE IN OUR BUSY LIVES. HOW AND WHY IT HAPPENS, WE MAY NEVER KNOW; BUT IT IS TRULY AN ADVENTURE THAT IS INTERESTING AND FUN FOR ALL.
Advertisement