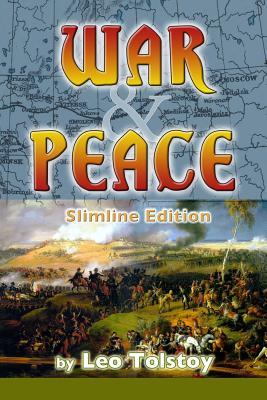 War and Peace (Paperback)
Createspace Independent Publishing Platform, 9781481883443, 314pp.
Publication Date: January 16, 2013
Other Editions of This Title:
Digital Audiobook (12/31/2005)
Paperback (12/7/2009)
Paperback (12/23/2016)
Paperback (6/7/2016)
Paperback (12/1/2016)
Paperback (12/2/2008)
Paperback (11/3/2017)
Paperback (12/8/2014)
Paperback (10/10/2018)
* Individual store prices may vary.
Description
First published in its entirety in 1869, Leo Tolstoy's masterpiece, War and Peace, is both epic and understandably intimidating. The first published edition weighed in at a daunting 1225 pages. Alacrity Press is proud to republish this grand literary achievement as an unabridged slimline edition, which at just over 300 pages and less than three-quarters of an inch thick is meant to actually be read without breaking one's back. This level of economy and portability is accomplished through the use of double columns of professionally-set six point type. Skeptical?-Please peruse the Amazon "Look Inside " feature to see if this is the edition for you.