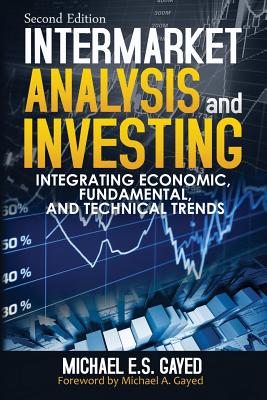 Intermarket Analysis and Investing: Integrating Economic, Fundamental, and Technical Trends (Paperback)
Integrating Economic, Fundamental, and Technical Trends
Createspace Independent Publishing Platform, 9781481959612, 518pp.
Publication Date: October 15, 1990
About the Author
Michael E. S. Gayed was a former senior market analyst at Merrill Lynch where he advised financial consultants on market trends, industry group perspectives, asset allocation, and investment strategies. Mr. Gayed frequently lectured on investment analysis and portfolio structuring at the New York Institute of Finance, Merrill Lynch Training School (Princeton), St. Johns University, New York University, and the University of Arkansas. During a New York Institute of Finance (September 1987) seminar, he forecasted the sharp October sell-off using the multidisciplinary approach explained in this book. Shortly after this, he authored Challenge of a Generation - Beyond the Crash of '87 which provided his analysis of the megatrends that he believed were likely to shape the global economy in the 1990's and beyond. He went on to form successful investment management companies. His son, Michael A. Gayed, wrote the foreword to the re-released 2nd edition of Intermarket Analysis and Investing, hoping to honor him and carry on his name in his memory.
Advertisement