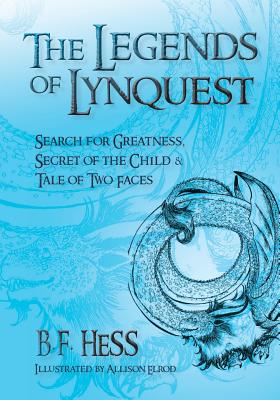 The Legends of Lynquest (Paperback)
Search for Greatness & Secret of the Child & Tale of Two Faces
Createspace Independent Publishing Platform, 9781481964531, 276pp.
Publication Date: November 25, 2013
* Individual store prices may vary.
Description
Tobias Miller is a boy tormented by bullies. He seeks only to escape his predicament, but instead stumbles into a strange old traveler named Tiny Lynquest. The man is centuries old and tells an extraordinary tale that not only holds the key to the boy's future, but also secretly reveals his past. This knowledge imparted to Tobias gives him the courage and wisdom to defeat his antagonists. Years later, with a daughter of his own, Tobias learns the truth of his identity: he is the one true heir to the throne. What he doesn't know, is that in accepting his destiny, he is stepping into the middle of a battle for the hearts of mankind that has raged for thousands of years. But Tiny knows, and when Tobias is overcome by dark magic, he puts his kingdom on the path to war. The only hope to save mankind rests in the hands of his young daughter, Emily, and her strange new friend Tiny Lynquest. Hurtling into the netherworld, across countries, and through the centuries, The Legends of Lynquest is a multicultural adventure that could not be contained in a single tale, a promise that could not be kept in a single lifetime, and a hope that should be perceived in every heart. Discover the true meaning of inner strength, friendship, courage, and unconditional love.