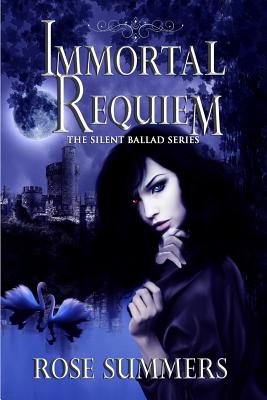 Immortal Requiem (Paperback)
The Silent Ballad Series
Createspace Independent Publishing Platform, 9781482035827, 666pp.
Publication Date: June 13, 2013
* Individual store prices may vary.
Description
The world as it was came to an abrupt end.
Consumed in darkness, everything was taken over by the supernatural. The angels and demons started what became known as the Apocalypse War.
I was born in its wake.
Prophesied as the one who would restore the light, I had no ambition to seek out my destiny. What was surely meant to be a blessing, was ultimately a curse-immortality. My endless life had no meaning. That was, until I met him.
My name is Evangeline, and this is my story. How I learned who I really am, not just an angel or a demon, but what both made me.
About the Author
Moving to Oregon at the age of thirteen and receiving my first personal computer shortly thereafter, opened my mind up to a whole new world. I taught myself how to type by the age of fourteen and had finished my first novel by the age of fifteen. It wasn't until a couple years later that I decided my career choice was to be a published novelist. In January of 2007, I started a book based off an idea that had stuck with me for over a year. So I sat down at my desk, and began Immortal. Six years later I'm looking at it and see my first completed manuscript. This, more than anything else, has inspired me to continue my writing.