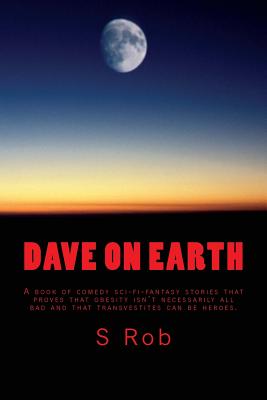 Dave on Earth
Paperback

* Individual store prices may vary.
Description
A book of comedy sci-fi fantasy short stories about: Dave a 42 stone flabbly but incredibly fit advanced alien his friends, Bob a transvestite grey alien and Mad Malk the worlds most powerful Mage save the world time and time again. In these 4 stories Dave saves Earth: Dave and friends saves Earth travelling through different times and places to do so. Dave versus the mind master of funk: Dave fights a musical mindcontrol criminal. Dave and the humervian: Dave and friends and a humervian. The baby: Bob's baby.
Createspace Independent Publishing Platform, 9781482047677, 50pp.
Publication Date: January 23, 2013
About the Author
S Rob the Author of "Dave on Earth" is a writer from the north of England. He also wrote "The world as I know it" a terrific book of imaginative poetry. He has a website which can be seen at www.spellcaster-psychic.co.uk